Build Your Brand: Facebook Edition
With over 1.23 billion active users, Facebook gives people the opportunity to create an image for themselves and share personal details with the public. However, the social platform serves another purpose valuable for business owners: a chance to build your brand. With new users every day, the chance to grow your business through the use of Facebook is monumental. The opportunity does create challenges. As a business owner, it is important to know how to effectively use Facebook to build your brand. Here are some tips to help you make the most out of your company's Facebook Page and to attract new loyal followers.
Tip 1: Build Your Profile
The premise of building a profile is basic: Add photos and details.  But make sure that your page tells your followers and prospective clients about your company. Some key things to include on your page are your mission, location, and contact information. Having a clear mission in your bio tells your followers what your business strives to accomplish. Consider what services your company offers and the history behind your company. Adding your location and contact information makes it easier for your followers to find you.
When building your profile, you may also be eligible to receive Facebook's gray verification badge. As an administrator for the page, you can see if you are eligible in your page's settings. You can use your business' publicly listed phone number or a business document to verify your page.
Remember that you cannot build your brand without building an audience! Encourage your employees to share your page with their friends and families as a first step. You can reach out to your personal friends by inviting them to like your page in four easy steps. To do so:
Click … on your page's cover photo

Select Invite Friends

To select a list or specific person, click Search All Friends

Click Invite next to the friends you wish to invite
It's that simple!
Another way to attract an audience is to let your customers know that you created a page and invite them to like your page as well; odds are that they would like to have updates from your company. You could even do so through your company newsletter or email list; you can import email addresses directly into Facebook to invite them. If you do not already have an email list or newsletter, you can seek help from Social Fire Media.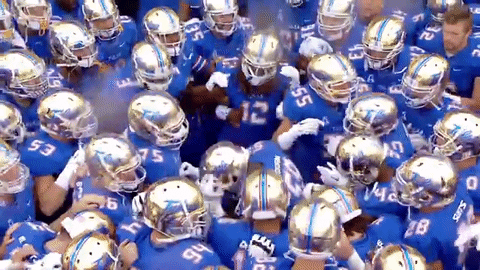 Tip 2: Create a strategy
When a football team steps out onto the field, they don't just wing it. And neither should you. As a common business practice, it is important to have a strategy for each marketing aspect of your brand, and your Facebook page should be no different.
When considering how to strategize, think about the purpose of your posts. Do you want people to come visit your site or store? Do you want followers to buy a product? You should have these in mind when posting updates, creating ads or pushing out valuable content.
Consider what your brand stands for and how you want your audience to perceive you. The list goes on and on for creating your strategy. However, the most important rule is to plan first rather than blindly make decisions.  Remember that a plan can not only increase effectiveness of your branding, but increase profitability and reduce marketing costs down the road.  Create a strong foundation and set your business up for success from the start!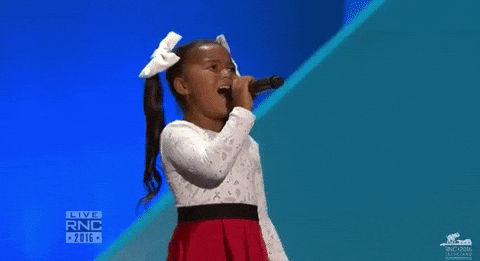 Tip 3: Have A Voice
Set the tone of your page and create an established voice. You want to make sure that your Facebook is organized and has some consistency, as opposed to being a mish mosh of ideas. When deciding your voice, think about how you want your followers to view you. You could be fun and bold or serious and simple. It may vary based on your industry or what type of business you have. A bank on Wall Street may not have the same tone as a local pastry shop. That part is entirely up to you, but make sure that your voice is heard among the millions of posts floating around Facebook.  With this in mind, it's quite common for agencies to suggest an editorial calendar to continue with that plan for the month, quarter or year.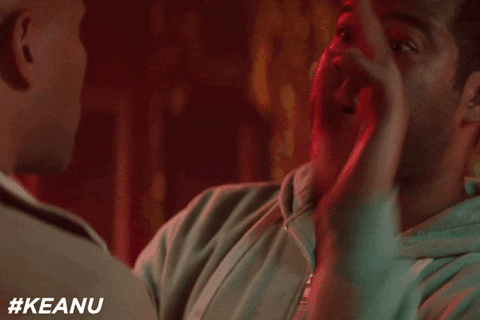 Tip 4: Focus On Engagement
When you run an eCommerce site, you focus on conversions. When you want get information to your customers, you focus on downloads. On Facebook, you focus on engagement. You want your posts to be relevant and eye-catching, and if they aren't, your followers are most likely to ignore it. Engagement can be tracked through your page likes, post likes, shares, and comments. With a higher level engagement, you can see what interests your followers most. One metric to keep in mind is your amplification rate – or rather the number of shares you have per post.  It's been proven that Facebook will push content that's highly sharable to more people, so put your best foot forward when creating your creatives.
Likes on your page and posts also show how successful your branding on Facebook has been. Sometimes people are not as apt to put their name out there and write a comment. Post likes show your applause rate – essentially, how many liked it! To calculate the applause rate, divide your number of likes by the number of people who liked your page and multiply it by 100. The higher the rate, the more successful the post is!
Having a high amplification rate means that not only did your followers see the post, but the friends of the person who shared that post. The more shares you get, the greater the reach that your post has.
Tip 5: Listen. Simple As That.
In accord with engagement, remember to listen to what your customers have to say. Check out their responses to your posts and comment back. If someone needs assistance, use that to your advantage to show how great your customer service is! On Facebook, your page can receive the "Very responsive to messages" green page, which shows that in the past week you had a response time of 15 minutes or less and a response rate of 90% or more.
Use social listening to pay attention to when your brand is mentioned or a #hashtag is used. It can give you a read on how people perceive your company. You can also use social listening to see what your competitors are doing online and how you stack up against them.
Tip 6: Keep Followers Updated
The purpose of your Facebook is to keep your users up-to-date on what is going on within your company and connect with your followers. Be sure that you post, otherwise your page may be forgotten. Work to make sure that your posts are targeted towards your audience and create the image that you would like them to.  Keep content fresh.  If a visitor sees you haven't posted in two weeks, they're less likely to stick with you.
In accord with updates, use Facebook Events to your advantage if you have an upcoming event. Your event can be used to attract new customers or clients. Make sure that the event appeals to your audience, and continue to post updates within your event page. The event page will be a way for your followers to check in or tell their friends they are interested too!
Tip 7: Use Paid Advertising to Get More Attention
On Facebook, sometimes organic results just don't get you the attention from customers that you had hoped for. Within recent years, organic reach have been on the decline. With Facebook Ads, you can target specific audiences and help you reach your goals. You can target to your audience based on location, interests, age, and much more. A solid advertising strategy to complement your content is key to running a successful Facebook Page!  With paid reach, you can engage people who would be more interested in your ad. Facebook Ads open a whole world of advertising opportunities, reaching people on desktops, mobile and third party networks.
Social Fire Media has a proven advertising track record and can help you utilize Facebook and other forms of social media to promote your business. Social media has emerged as a successful advertising platform.  Not only does it provide a higher click-through-rate for advertisements, but it can help your business grow to the next level.  For more information on Facebook Advertising, learn more about us here.